Bootcamps - Lab Interpreting
Getting Started Interpreting Genova NutrEval (OAT)
May 11-Jun 12, 2023
Course Description
This course provides an introduction to the interpretation of Genova's NutrEval (OAT). The NutrEval can be seen as a complex and challenging test, and includes organic acids, amino acids and fatty acid markers. Dr. Kalish will provide an easy-to-get-started interpretation model so you can design clinically effective supplement protocols right away with your very first tests. We will also look at the deeper levels of the test including exploration of proteomics, genomics and metabolomics to facilitate your ability to continue to learn the many nuances of this lab.
Course Highlights:
This course will provide you with the four most commonly used  clinical protocols based on the NutrEval so you can get started. 

You'll learn how to identify and treat mitochondrial issues, neurotransmitter imbalances, detoxification pathways and the GI markers.

This class will provide you with the most impactful NutrEval based protocols, and show you how to apply them based on real world cases.

Learn how to design your own life-changing NutrEval based protocols for your patients 

Understand how to approach any NutrEval lab report with a multi-step system that will allow you to identify which of the key supplement programs make the most sense for a given patient.

Live calls with Dr. Dan Kalish: 5/11, 5/25, 6/8 at 5pm PT
This 4-week Bootcamp is a combination of recorded videos and live calls with Dr. Dan Kalish. 
Image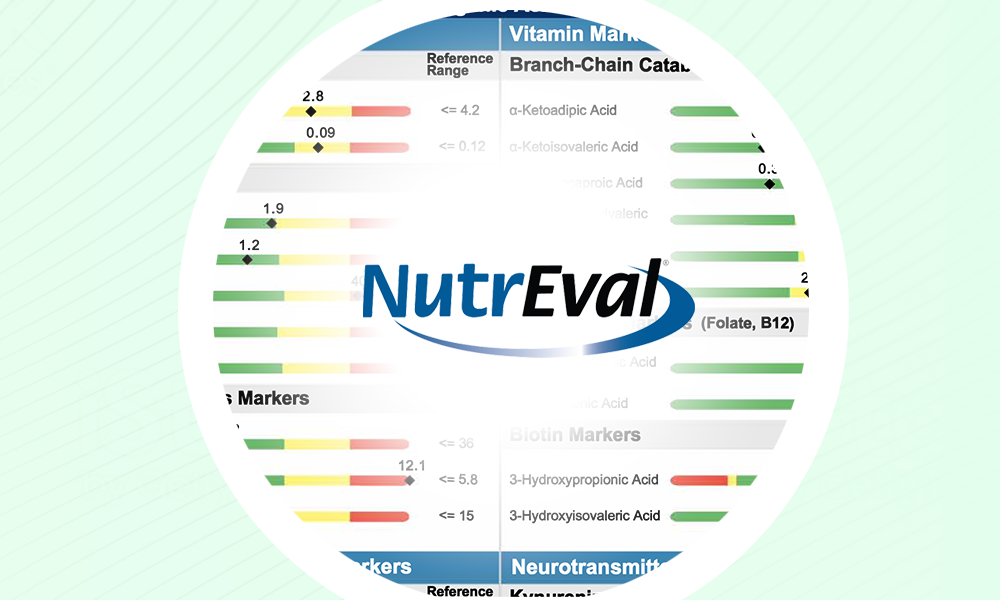 What does this course include?
Live calls with Dr. Dan Kalish: 5/11, 5/25, 6/8 at 5:00pm, PT
Submit your labs, and interpret them LIVE in class. 
Access to course materials for 6 months.
Who is this course for?
This course is for those wanting to incorporate organic acid testing and clinically proven protocols into their practice.