Image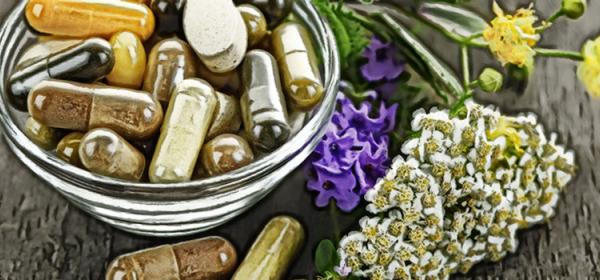 What's the Difference Between Functional Medicine and Naturopathic Medicine
What's the difference between naturopathic and functional medicine? It's a very good question. One that I have pondered for decades having been trained originally by two naturopathic doctors (ND's) in clinical nutrition and functional medicine myself. Most American's aren't familiar with the definition of naturopathic medicine so we can start looking at what is naturopathic medicine initially and then compare that arena to that of functional medicine.  And it's not really a naturapathic vs functional medicine situation since some naturopaths actually practice functional medicine, although the vast majority of functional medicine doctors are not N.D.'s. Some functional medicine doctors that are not N.D's use naturopathic medicine too!
Naturopathic medicine is taught in various naturopathic medical schools throughout the U.S. They teach a four year curriculum as would a conventional medical school but they focus on natural treatments using herbs, clinical nutrition, diet changes and time tested naturopathic treatments such as juice fasting, water fasting, sauna therapy and more. Many of these natural treatments are as old as human kind, others are more modern and based on the most current and up to date science.
Graduates of naturopathic universities qualify for an N.D. or naturopathic doctor degree and are licensed in some but not all states. Overall in the last 30 years there has been an expansion of the number of states allowing naturopaths to practice as public interest in natural treatments has soared.  It's an eclectic profession and I mean that in a good way, there is a wide variety of treatment options taught in the naturopathic schools and individual N.D.'s in private practice can vary widely in terms of the types of work they do. There are no naturopathic "standards of care" where one disease condition receives a generally agreed upon treatment protocol. Rather individual patients with the same condition may receive very different treatments and further, treatments offered vary widely from clinic to clinic.
Now when discussing naturopathic medicine vs. functional medicine we run into some conumdrums. One being some, but not all, N.D.'s practice functional medicine and so the difference between functional medicine and naturopathic medicine can get pretty blurry in a hurry. If I look at these issues in terms of the historical context, and this is just my opinion, I see functional medicine as having it's roots in naturopathy. But functional medicine has it's own distinct characteristics mainly in that it is not as broad a subject area. Functional medicine usually refers to lifestyle change medicine, which is also practiced by naturopaths, combined with advanced laboratory testing, which is sometimes but not always practiced by naturopaths. In a sense as a patient one would receive a wider range of potential treatment options in an N.D. clinic that in a purely functional medicine clinic. Although to be honest when comparing functional medicine vs. naturopathy, many, but not all functional medicine doctors incorporate elements of naturopathic practice into their work as well. So in a sense you can't make a simple comparison of functional medicine vs. naturopathic medicine since doctors on each side have adopted practices of their colleagues in the other camp.
Schedule a 15-Minute Phone Consultation
So here are the possible permutations:
Naturopath that does not use functional medicine but does practice naturopathy.
Naturopath that practices functional medicine and blends this with traditional naturopathy.
Naturopath that only practices functional medicine and does not delve into other areas of naturopathy.
Functional medicine practitioner that only uses functional medicine but does not incorporate other naturopathic concepts or treatments.
Functional medicine practitioner that uses functional medicine and other naturopathic treatments.
I would say the only variation on this theme that does not exist is there are no functional medicine doctors that only practice naturopathy. Other than that the two areas highly overlap.
My first two major functional medicine mentors were both N.D.'s so in my younger years I operated much as an N.D. would. I learned not only functional medicine from these doctors but also homeopathic medicine, clinical nutrition, use of flower essences and essential oils, emotional release techniques, use of classic naturopathic treatments such as coffee enemas, gallbladder flushes (don't try that at home without supervision!), fasting, juice fasting, herbal remedies and so on. As the years rolled by for me in my own practice I was drawn more and more towards functional medicine and have largely let go of any of the naturopathic treatments I was originally trained in. Although I don't use these treatments with patients I still very much believe in their potential for positive impact and so often refer out to other doctors depending on what an individual patient may need.
Some of the best and brightest, most well educated and research oriented functional medicine doctors are licensed as N.D.'s and so this understandable confusion exists when trying to delineate the differences between naturopaths and functional medicine practitioners.
If you are seeking functional medicine treatment you may well end up in an ND's office. If you are an ND then additional specialty training in functional medicine may appeal. If you are already a functional medicine doctor some exposure to naturopathic philosophy and practices may be in order. Look at me, I'm a mixed race person with a mixed professional background. My father was an Eastern European Jew and my mother is half Japanese and half Portuguese which makes me a Buddhist, Catholic Jew by birth! I was licensed as a chiropractor, trained primarily by naturopaths and now practice functional medicine. Takes a village.
To learn more about becoming a Functional Medicine practitioner, please see our full range of available training courses available to you!
Schedule a 15-Minute Phone Consultation